What we do
Genivia's software development tools offer software developers a much faster way to get work done by generating production-quality source code, saving them time and money.
Our gSOAP software development tools are lean and agile, meet the latest industry standards for XML, are capable of handling any complex third-party XML specification with ease, and simplify the development of reliable and secure REST and SOAP Web services APIs.
Do you need help sorting through XML standards and specifications, trying to figure out how they apply to your organization's development plans? Contact us, we can help. Our experts have over 15 years of experience.
Our company
Genivia's customers include the top technology companies in the US and most of the Furtune 500 companies.
Since our founding in 2003 we have given back to help educators and tech startups. A more formal Employee Volunteer Program (EVP) was establisehd in 2012 with the purpose to advance undergraduate and graduate students in entrepreneurship and to foster budding and established local entrepreneurs as important catalysts for societal and economic innovation and progress.
The EVP was expanded in 2013 with the purpose to raise awareness of K12 students to applied sciences in Science Technology, Engineering and Mathematics (STEM) disciplines, with an emphasis on Computer Science.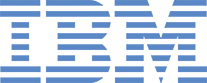 Genivia has a rapidly growing customer base that includes all of the top 15 technology companies and most of the Fortune 500 companies. Applications include financial systems, vehicle control systems, network/router management systems, telecommunications, printer/scanner devices and services, games, camera systems, cloud computing platforms, SaaS-enabled legacy systems, and security software.
Logos used with permission. Logos do not necessarily constitute or imply endorsement of Genivia's products.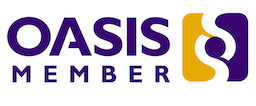 Products & services
⚛ R&D in software automation
⚗ Industry standards & XML
⚒ Development tools
⚖ Software licensing
♖ Cyber security
☂ Consulting services